The oil paintings express Nakagawa's artist life. The museum possesses many of his masterpieces including "Roses", "Sunflowers", "Mt.Komagatake", a landscape of the fishing village – "Fukuura", his first work – "A storehouse of Japanese rice wine", his final work – "Still-life Roses", etc.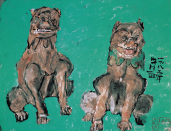 Suibokugansai is an artistic technique that colors Suibokuga with natural mineral pigments. Nakagawa draw wild flowers and fish captured in the sea off Manazuru.His works of Suibokugansai give us a different impression from his oil paintings.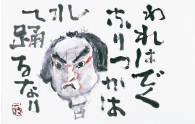 Calligraphy is one of the important forms of Nakagawa's art. You can see his thought and philosophy in it. He built the basics of calligraphy by studying works of the several artists including Hachidai Sanjin (八大山人), Sekito(石濤), Kintoshin (金冬心) , as well as handwriting of Japanese and Chinese noted priests. He is well-grounded in Japanese and Chinese classical literature, so that the many of his calligraphy are referred to memorable passage from the books he read.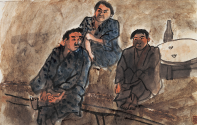 Illustration is one of the important forms of Nakagawa's art. The most of his illustrations were drawn at one point before war. During that time, the famous stories, "Jinseigekijo", and "Ishida Mitsunari"were created by Ozaki Shiro, and Nakagawa offered his illustrations to the stories.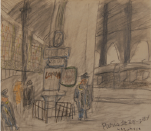 Sketching is not only a rough draft for Nakagawa. It's an artistic method to feel the subject in the closest range. Therefore, his sketches have strong representation and move as same as the complete pictures.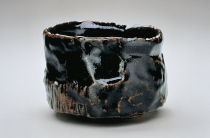 Nakagawa had empathy with the aesthetic of the tea ceremony linked deeply with Zen (Buddhism) spiritual world, and this made him create several utensils for the tea ceremony. Lively vigor is seen in his ceramic art as well as his paintings.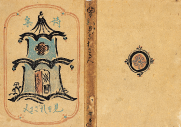 Nakagawa had a great sense of designing. He related well with the literary world, so offered a number of book designing works. The well-known book covers include "Mugi to Heitai" written by Hino Ashihei, and "A-Un" written by Mukoda Kuniko. He undertook package designing as well. The famous package design is Masu no Sushi(Sushi lunch box) which is a local speciality in Toyama Prefecture.

Nakagawa is a collector of art works. He collected outstanding art works from the East and the West, and these influenced Nakagawa's artistic sense. The museum possesses several of his collections.